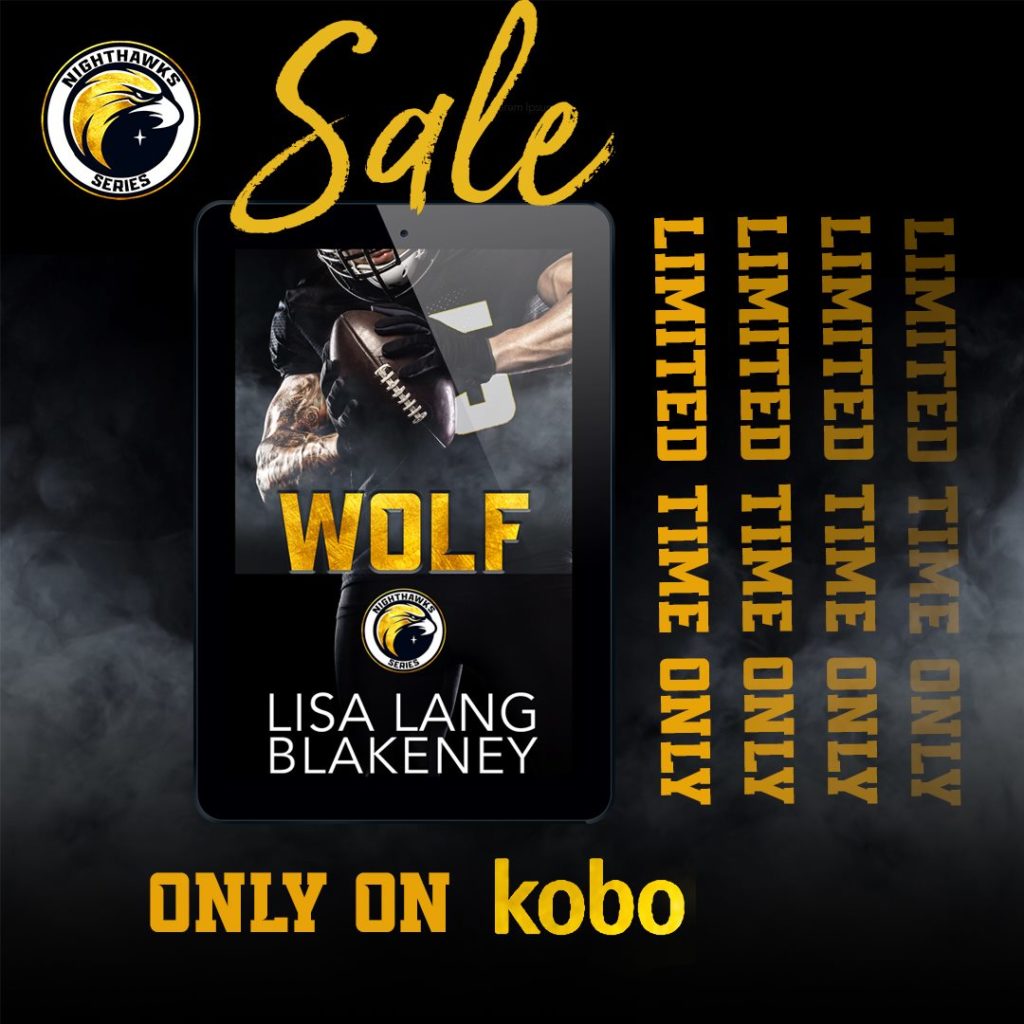 Have you just started the Nighthawk Series and ready to buy WOLF? Well, that yummy ball player is on sale at 40% off over on KOBO this weekend only.
https://www.kobo.com//en/ebook/wolf-79
Please use coupon code: SALE40 at checkout.
*Books are on sale in these regions only: Canada, Australia, New Zealand and the United Kingdom.