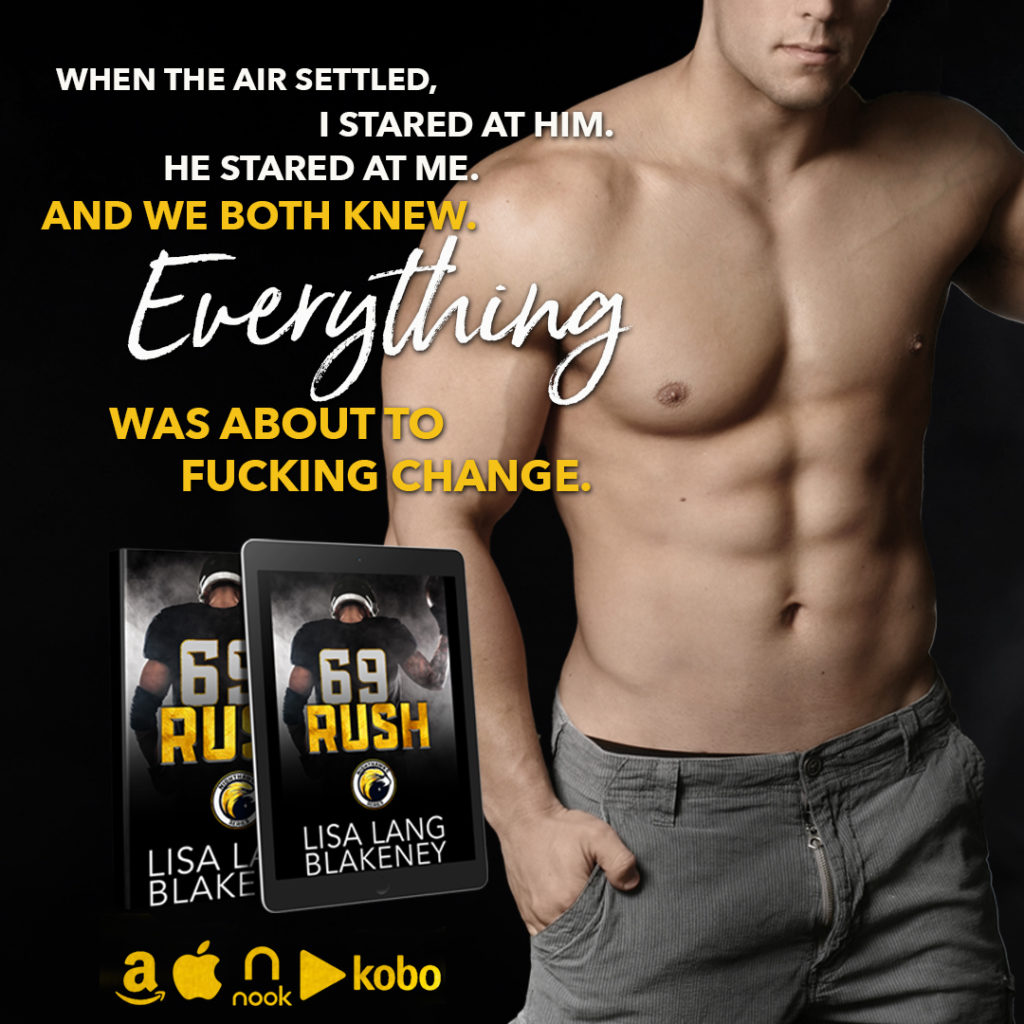 I'm so excited to announce that the 5th book in the Nighthawk Series is live today. The couple in this book was so much fun to write. Rush is a strong, silent and sexy NFL tight end and Mia is his free spirited, best friend. I hope you enjoy them as much as I enjoyed writing them!
*Apple readers. If you preordered the book, there was some sort of glitch today with delivering the file. Please accept the updated file that Apple sent later today to your device. If you have any problems, contact Apple support directly at 1-877-206-2092.
Rush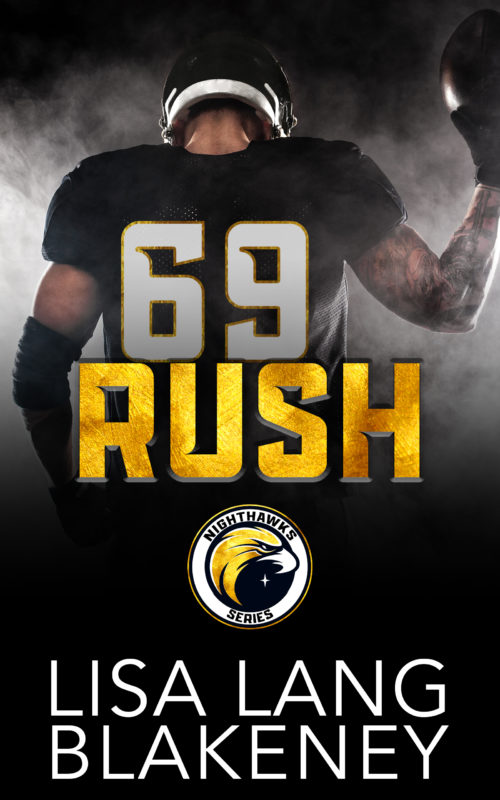 Live NOW!
A one-click, ooh they're cute, best friends-to-lovers romance and delicious love story with the yummiest tight end in the NFL.
Order Now!
About the Book
From bestselling author, Lisa Lang Blakeney, comes a new friends-to-lovers, football romance set in the world of professional football. I unexpectedly lost my job And am in debt up to my eyeballs Until my best friend a.k.a. my lucky charm– Rush Gets me my dream job working for the NFL We're best friends so this will be fun and easy At least that's what I thought until I actually started the job And one of his teammates asks me out on a date Then Rush starts acting strange Now our friendship feels like it's totally changing And I think we're both in over our heads Drowning in feelings and desire that can no longer be ignored But clearly frightens us both Uh, you see where this is going, right? RUSH is a sweet & sexy tale of a super hot hero every girl dreams about, and a fun loving heroine who's totally relatable. If you're a fan of sports romances with steamy moments and snarky banter, then this is the one-click read for you!
Other Books in "Nighthawk Series"
Disclosure of Material Connection: Some of the links in the page above are "affiliate links." This means if you click on the link and purchase the item, I will receive an affiliate commission. I am disclosing this in accordance with the Federal Trade Commission's
16 CFR, Part 255
: "Guides Concerning the Use of Endorsements and Testimonials in Advertising."