I'm so excited to reveal the cover of the next installment of the Masterson Series titled, Masterson Made. This novel follows Roman and Elizabeth as they struggle as a new couple and as new parents. Sometimes love ain't pretty but it's damn sure worth fighting for!
To celebrate I'm hosting a giveaway of a $10 Amazon Gift Card over on my Facebook author page. So head on over there. You have to play to win!
>>>Lisa Lang Blakeney's Author Page
Also, be sure to join my reader group where I'll be giving away goodies on release day – September 28th!
Masterson Made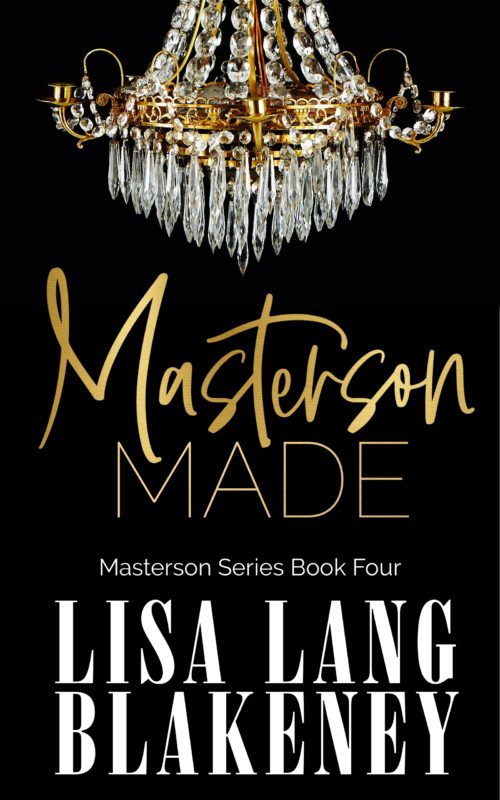 New Release!
Now that my heart belongs to Elizabeth, I need to make sure she doesn't crush it. Now that I'm committed to giving her everything, I need to ensure that I'm left with nothing. Now that I've gotten everything I ever wanted, I need to make certain that things don't fall apart…and I will fight like hell for it.
Order Now!
About the Book
The first night the dark and dangerous Roman Masterson laid eyes on Elizabeth, the earth shifted beneath him, changing the trajectory of his life forever. The only thing that existed for him from that moment on was her, but nobody said a happily-ever-after was going to be easy, especially when one gunshot could change everything. MASTERSON MADE is a fan requested organized crime mafia romance following Roman and Elizabeth and their new life together as a forever after couple and parents! There will be diapers, there will be danger, and there will definitely be deliciously steamy moments. This series should be read in the following order: Masterson – Book 1 Masterson Unleashed – Book 2 Masterson In Love – Book 3 Masterson Made – Book 4 Joseph Loves Juliette – Book 5
Other Books in "Masterson Series"
Endorsements
"Loved every page of this! One of my favorite couples of all time."
– Early Reviewer
Disclosure of Material Connection: Some of the links in the page above are "affiliate links." This means if you click on the link and purchase the item, I will receive an affiliate commission. I am disclosing this in accordance with the Federal Trade Commission's
16 CFR, Part 255
: "Guides Concerning the Use of Endorsements and Testimonials in Advertising."