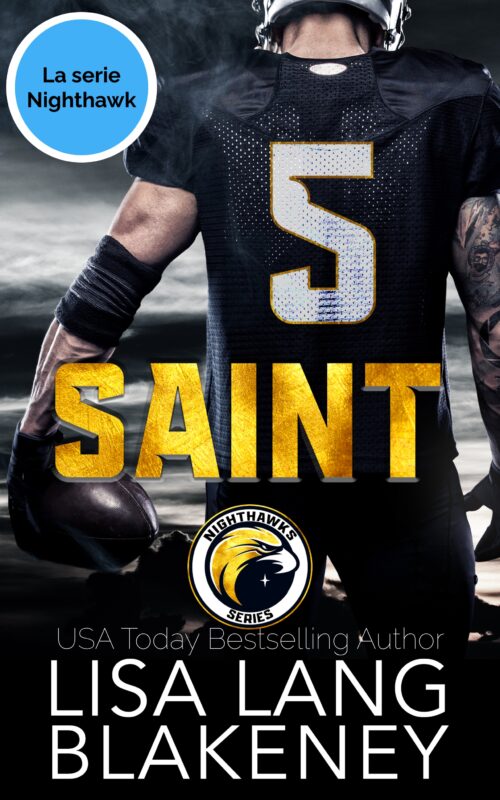 "Riderete, urlerete, e le ragazze potrebbero sentirsi accaldate alla vista del quarterback dei quarterback, Saint Stevenson, il Gunslinger!"
About the Book
È il giocatore per eccellenza. Io sembro più un topo da biblioteca. Non abbiamo alcun senso insieme, finché non siamo nello stesso letto…
Odio lo sport e lui è il re del football. Mi piacciono il silenzio e la prevedibilità, ma lui è il sesso e la spavalderia fatti persona. Non mi importava particolarmente di Saint Stevenson nel primo momento in cui l'ho visto, ma pare che il suo cervello abbia considerato il nostro incontro iniziale un flirt. Avevo messo in atto un meticoloso piano quinquennale per me stessa e la mia carriera, ma ora questo quarterback enorme, arrogante ed egocentrico a cui sono stata assegnata sta seriamente rovinando tutto.
È un giocatore eccellente dentro e fuori dal campo, e non ha alcun senso che io mi senta così per lui; ma sembra che non ci sia niente, nella nostra storia d'amore, che abbia senso.
Other Books in "Nighthawk Series (Italian Editions)"
Disclosure of Material Connection: Some of the links in the page above are "affiliate links." This means if you click on the link and purchase the item, I will receive an affiliate commission. I am disclosing this in accordance with the Federal Trade Commission's
16 CFR, Part 255
: "Guides Concerning the Use of Endorsements and Testimonials in Advertising."