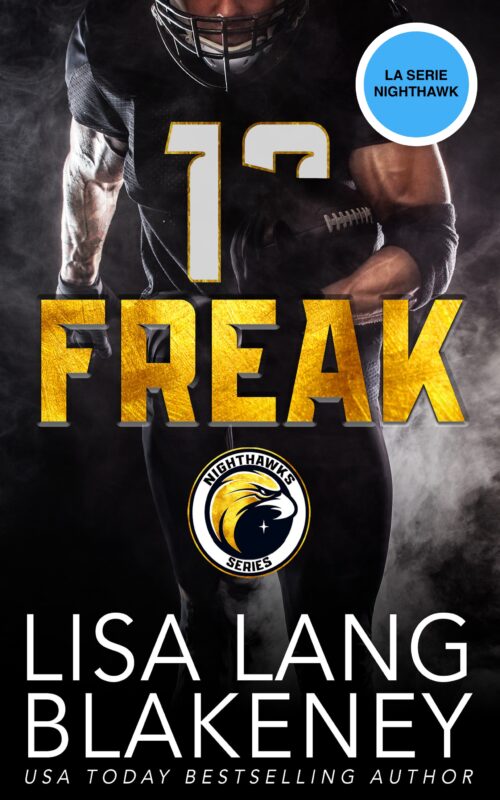 Nuova uscita!
Lisa Lang Blakeney, autrice di bestseller USA Today, propone un'esilarante storia d'amore a base di finti appuntamenti e football, ambientata durante le vacanze universitarie.
Order Now!
About the Book
Sto trascorrendo le mie vacanze universitarie dando ripetizioni al ragazzo per cui ho una cotta dal mio primissimo anno. Beh… almeno, fino a quando non si presenta il giocatore di football più sexy che io abbia mai visto alle porte dell'università. 
Freak ha bisogno di superare uno dei suoi corsi per potersi laureare, e ha sentito in giro che io sono la persona migliore da cui farsi aiutare. Perciò decidiamo di fare l'accordo più assurdo di sempre, certamente di tutta la mia vita. 
Se mi aiuta ad accalappiarmi l'uomo dei miei sogni entro Natale, io mi assicurerò di fargli superare i suoi esami entro la fine del semestre. Ogni singolo momento che passiamo insieme a progettare modi in cui far cadere la mia cotta ai miei piedi è esilarante… fino a quando realizzo, forse un po' troppo tardi, che quella ad essere sedotta forse sono proprio io.
Other Books in "Nighthawk Series (Italian Editions)"
Disclosure of Material Connection: Some of the links in the page above are "affiliate links." This means if you click on the link and purchase the item, I will receive an affiliate commission. I am disclosing this in accordance with the Federal Trade Commission's
16 CFR, Part 255
: "Guides Concerning the Use of Endorsements and Testimonials in Advertising."