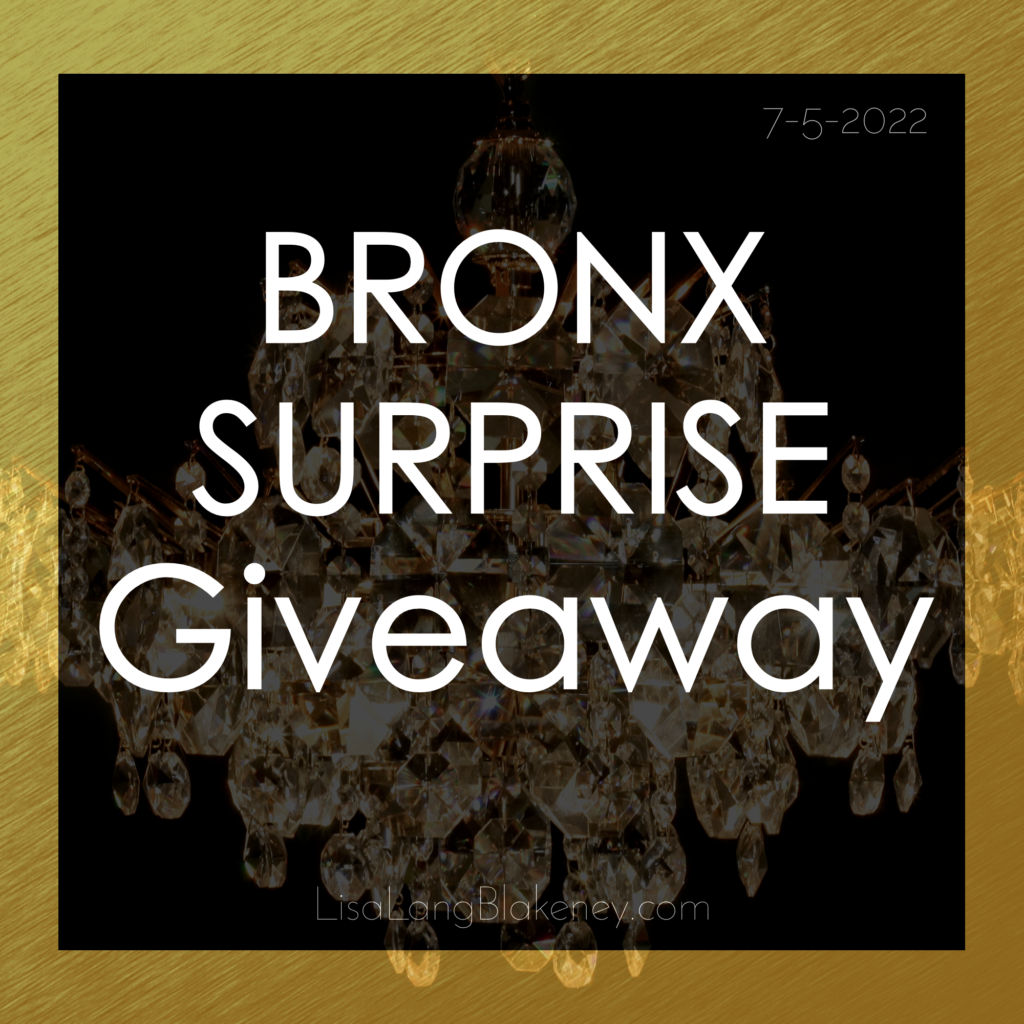 Who wants something special this month?
Every month this year, I am giving away something special to my readers. For JUNE I am giving away a surprise gift box including a beautiful piece of jewelry and a signed paperback of my upcoming release, BRONX. This giveaway is reserved for readers on my VIP list. You will see the instructions for entering in my quick and dirty FRIDAY VIP newsletter. I look forward to seeing you inside!

JOIN HERE: http://LisaLangBlakeney.com/VIP
*Due to escalating shipping costs, this particular giveaway is open to US residents only.