Hello Sorors,
Welcome to my world of alpha romance. This is my first year taking part in Delta Authors On Tour and I am so excited to have the opportunity to share my books with you. *Please note that I write under the pen name of Lisa Lang Blakeney (the last names of my maternal and paternal grandmothers:).
Here are the details of the 2022 tour:
The New Haven Alumnae Chapter of Delta Sigma Theta Sorority, Incorporated is pleased to host the fourth stop of the Delta's Authors on Tour in the Dynamic & Historic Eastern Region, Planted on the Foundation of Greatness. This tour highlights the works of our nine chosen authors while also celebrating some of the greatness that New Haven, Connecticut, "the Elm City" is known for.
Books may be purchased March 9, 2022-April 9, 2022 at 11:59PM.
Visit nhacdst.org/events/daoter2022 to order signed books.
Be sure to click the ORDER FORM link when you get there.
For more information about the virtual event and to register, please visit here:
Event Registration Link: https://bit.ly/daoter2022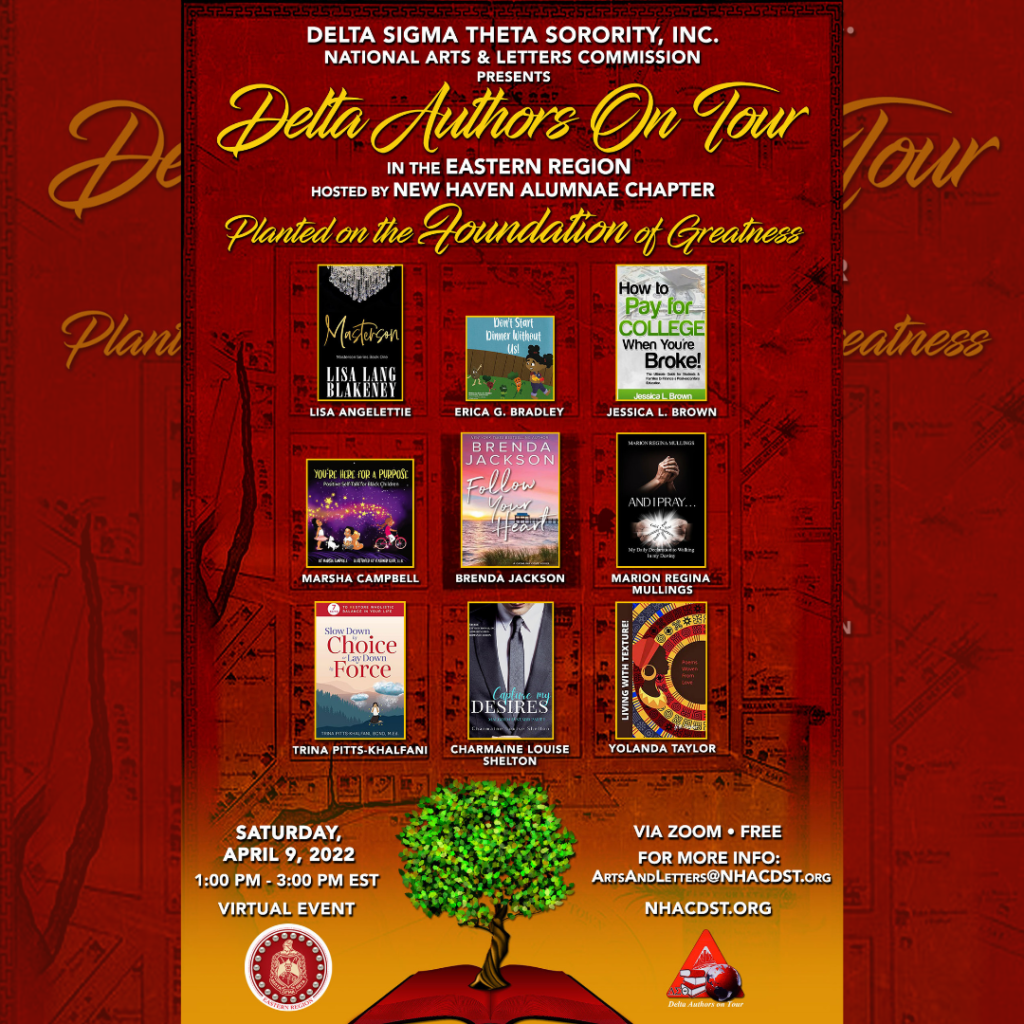 The series I will be signing and sending sorors is The Masterson Series. You can learn more about the series HERE. I look forward to meeting you virtually on April 9th, soror!
Sisterly,
Lisa