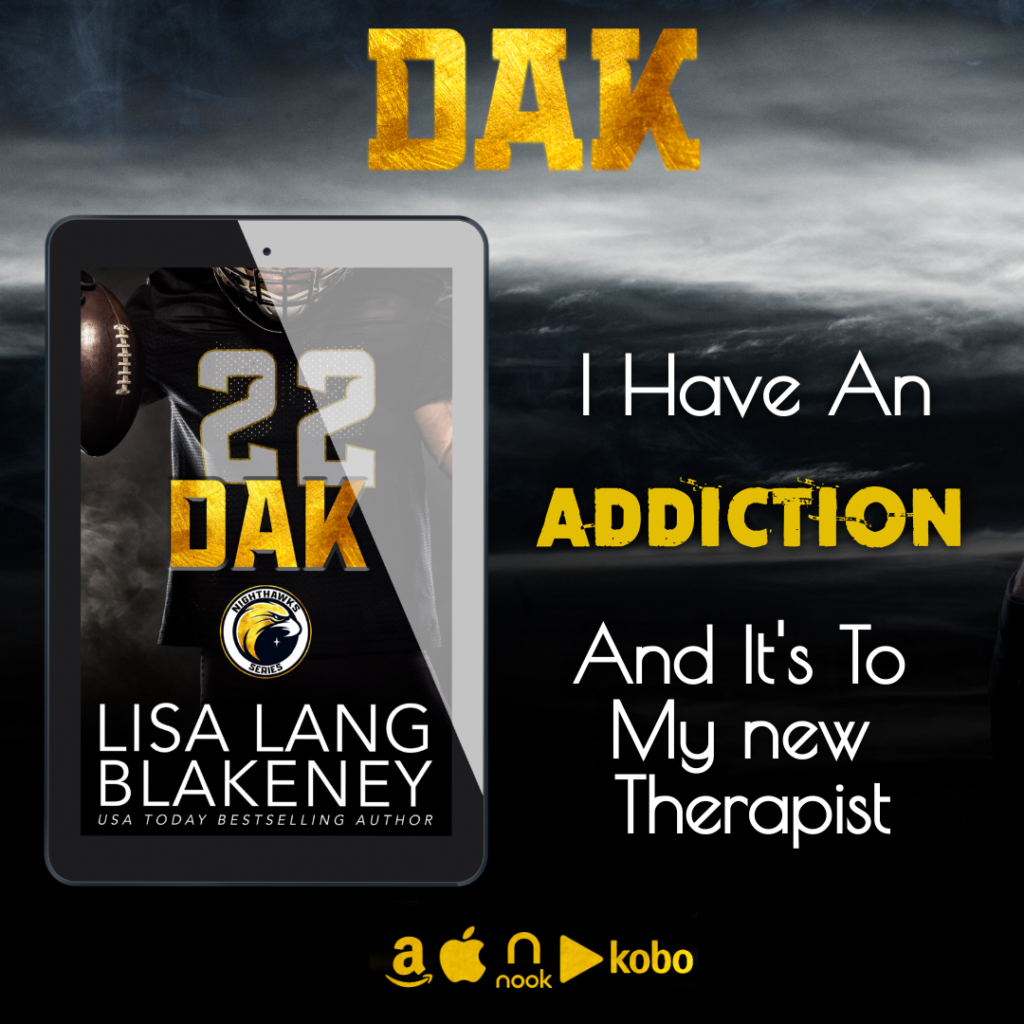 I'm so please to announce that the next (and probably last) book in the Nighthawks Series is now live on all retailers and my book store. Yay! Thank you so much for all of your support for this series and I hope you enjoy Dak and Katrina's story.
Be sure to enter my BIG DAK GIVEAWAY for a chance to win a $25 Amazon gift card and a signed paperback edition of the book.
Dak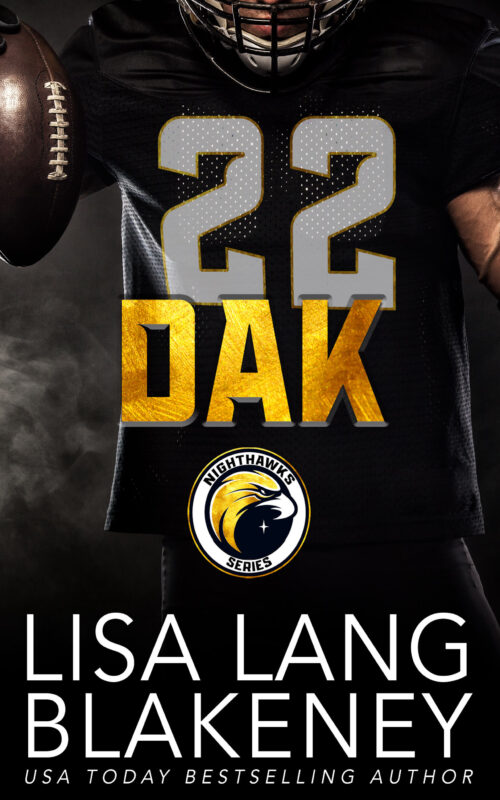 DOWNLOAD this hottie today!
A one-click, forbidden, single-dad romance featuring an infamous NFL player who falls fast for his tempting new therapist.
Order Now!
About the Book
You don't become the NFL's defensive player of the year without playing the game rough and dirty, and while I won't deny my past, I'm determined to change that narrative. But as they say, it's darkest before the dawn – and that's precisely when
she
steps into my storm. Katrina is far from your typical therapist, she's an enigma wrapped in pure heat. It's not just her striking beauty that disarms me, but the way she can make me question myself with a single glance.
The future of my football career teeters on her evaluation of me, but I can't keep my mind from wandering to what it'd be like if the tables were turned. If she was the one on the couch and I was making the assessment of her in the most unimaginable positions. I realize this won't end well. I'm a single father and a football player with a lot on the line, and this fascination with my therapist doesn't just test the boundaries of professionalism, it shatters them. Wanting her is risky, I know, but it seems my attraction to danger has always been my Achilles' heel.
Other Books in "Nighthawk Series"
Disclosure of Material Connection: Some of the links in the page above are "affiliate links." This means if you click on the link and purchase the item, I will receive an affiliate commission. I am disclosing this in accordance with the Federal Trade Commission's
16 CFR, Part 255
: "Guides Concerning the Use of Endorsements and Testimonials in Advertising."