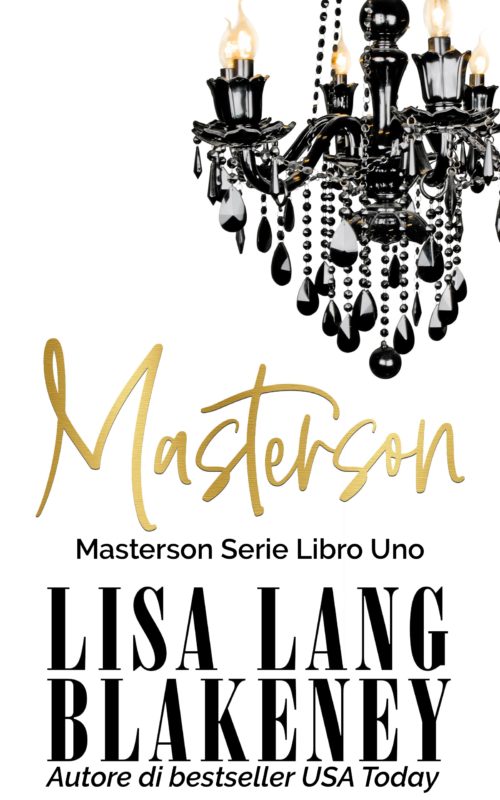 Una nuova e calda storia d'amore con un cattivo ragazzo!
Lei è una dolce ragazza in pericolo; lui un cattivo ragazzo incaricato di proteggerla. La loro chimica è impossibile da negare, ma la loro è un'attrazione che non può in alcun modo essere esplorata. Questo è stato il primo della lunga lista di errori che hanno commesso…
Dopo essere stata brutalmente attaccata all'interno del suo appartamento da uno sconosciuto e poi mollata dal suo ragazzo senza alcun riguardo, Elizabeth Hill si ritrova a trasferirsi in casa con una famiglia che a malapena conosce per stare al sicuro. Tutto ciò che Elizabeth ricorda di Roman è il modo in cui quel ragazzo cattivo e dall'umore instabile la prendeva in giro quando aveva soltanto sei anni; ma, presto, Elizabeth scopre che quello stesso ragazzino si è trasformato adesso in un uomo dalle mille sfaccettature e dalla vita complicata, che ha la capacità di proteggerla, accenderla e sfidarla come mai nessuno prima d'ora.
Roman Masterson è un uomo abbiente, che si è creato la sua fortuna sistemando i problemi delle celebrità con qualsiasi mezzo necessario. Roman ha la lingua lunga, un carattere difficile e una propensione al divertimento, e nessuna voglia o tempo di fare da babysitter ad una ragazzina di periferia giovane e ingenua… questo, almeno, fino a quando non la nota per la prima volta nel bel mezzo di una pista da ballo piena di gente e decide, di punto in bianco, che appartiene a lui. Non avrebbe mai potuto immaginare che la ragazza che desidera è proprio la stessa ragazza che è stato incaricato di proteggere.
Order Now!
Other Books in "Masterson Series (Italian Editions)"
Disclosure of Material Connection: Some of the links in the page above are "affiliate links." This means if you click on the link and purchase the item, I will receive an affiliate commission. I am disclosing this in accordance with the Federal Trade Commission's
16 CFR, Part 255
: "Guides Concerning the Use of Endorsements and Testimonials in Advertising."