Hiya, Passionate Creative!
If you've landed on this page, you are either a member of my newsletter (where I communicate the most with readers) or you heard of me by word of mouth. Either way, I'm delighted you are here. My name is Lisa and I am a six-figure earning, published author of over 35 books in three languages as of this writing.
Origins
I started out in non-fiction publishing and worked with a NYC agent to publish a self-help book (in my past life I was a psychotherapist). That didn't work out and made me a little jaded about traditional publishing. Next, I made a career shift into business coaching for other therapists. I helped them with their content marketing, newsletters and blogs. I wrote and self-published four non-fiction books to serve those clients which went just…okay. But then, my mom was diagnosed with Alzheimers Disease and I had to do a deep self evaluation of my life as a mom, wife and caretaker. While I was helping people with my work, I wasn't living my truth. I loved fiction, specifically romance fiction, and I realized that it was time that I take a chance on myself and finally finish the passion project I had been working on for over two years.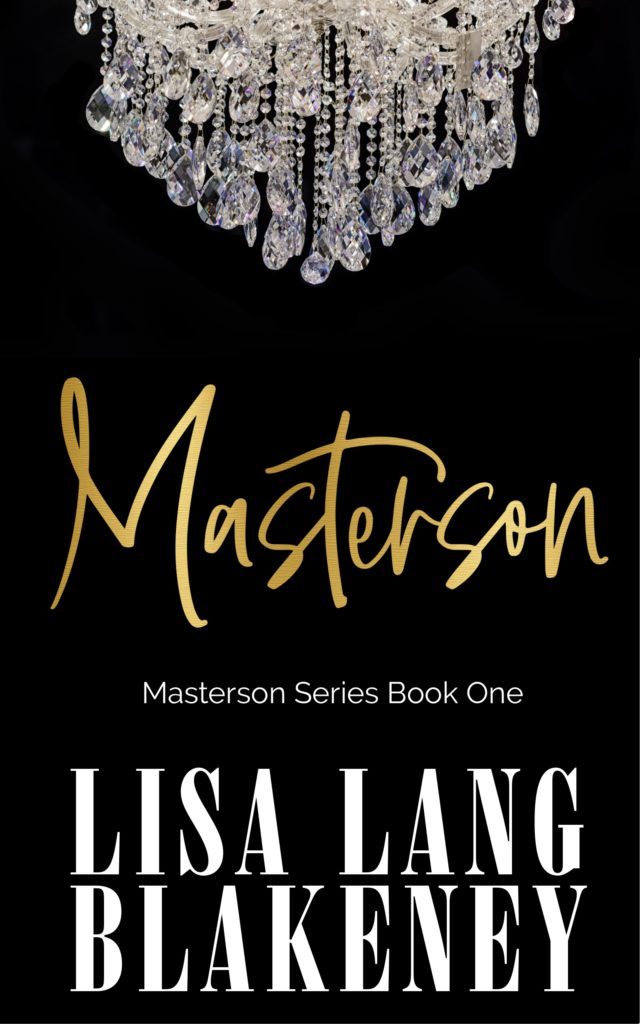 That project was my bestseller, Masterson (formerly titled Cousins), and it was self-published in 2015. Today, I live a life of freedom that my hard-working, 9-5 parents could have only dreamt. I am a full-time romance author who can not only pay the bills but more importantly can spend oodles of time with my daughters, my husband, traveling, volunteer work, playing in the garden or sleeping in if I so choose to!
But I didn't arrive to this place all by myself. There were many kind authors who shared their successes and failures that helped me create books that my readers enjoy and a life that I love. Because I am a certified business coach who writes kissing books for a living, I thought it was about time that I pay it forward and use my other superpower for good!
There are many highly qualified authors out there who do this same sort of work, so what makes me different? I think the difference is that many of those authors have huge followings and platforms that inevitably help support their success in a way that I haven't obtained yet. I know what strategies midlist authors are trying right now. I'm in the trenches. I have yet to have a huge Facebook group, a killer TikTok following or run an awesome writer's conference. I'm just quietly sitting on my patio, writing my books, and earning a good living using the strategies that we'll talk about during our consult and very happy doing so.
In fact, let me explain more in detail…
How I Can Help
NICHE: I write contemporary romance, romantic suspense and sports romance. All of my books contain steamy scenes. If this is what you're interested in writing, then I may be a good fit for you.
KU or WIDE: I have published in both KU and WIDE. I prefer WIDE and can help you navigate all of the major marketplaces including new fiction reading apps and selling direct. I can also help you decide which path is the right one for you.
EBOOK PRICING STRATEGY: What should you price your ebooks and your paperbacks? And what should you price in foreign markets?
PUBLISHING STRATEGY: Should you publish standalone romance or in a series? How should you link your books for better read through? What should be in the back matter of your books? What key item should be in the front matter of your books?
PUBLISHING STEP-BY-STEP: We can choose a vendor of your choice and I will walk you through setting up your book on that retailer step by step in real time.
PEN NAMES: I have more than one pen name and can help you decide if this is something you want or even need to do.
BOOK FORMATS: I publish in ebook, paperback and audio formats. I self publish my ebooks and paperbacks and am hybrid with audio. I have some ACX exclusive audiobooks and some WIDE audiobooks. I have hired narrators and produced projects myself and I have signed deals with audio publishers.
TRANSLATIONS: I publish my books in English, German and French and will be branching out into other languages soon. If you have basic questions about hiring narrators, where to publish and how to promote I can help, but please note that I am not a lawyer and cannot answer legal questions about your work.
PLOTTING: I am mostly a discovery writer, also known as a pantser, but I do follow my own wackadoodle system to get my books organized, plotted and written in Scrivener.
NEWSLETTERS: I use newsletters to build community and drive sales in my business. It is my #1 tool and I prefer it over social media because I own the list, no one else does. So, if you'd like help with starting or building your newsletter, then I'm your gal. We'll talk about what to say, when to send and how to improve your newsletter sender reputation.
PROMOS: There are certain paid newsletters that I use which include BOOKBUB featured deals. Use of these services can breathe life into an old series. I can discuss strategy on how to apply for Bookbubs and setting yourself up for success when you get one.
TOOLS: I use quite a few "must have" tools in my business and I can help you learn and optimize their use: Scrivener, Bookfunnel, Bookbrush, Readerlinks, Scribecount and Vellum.
NETWORKING: Networking with other authors when you're a self-proclaimed introvert seemed like a daunting task at first but it's actually a lot easier than you think. Networking opportunities may include: newsletter swaps, FB group takeovers, IG takeovers, FB parties, Multi-Author Anthologies and more!
WEBSITE: Let's talk about your author website. Do you have one? Do you need one? How to attract organic traffic to your site? How do you sell books from your site?
WHAT'S NOT WORKING: I can take an overall look at your business (sales page, covers, blurbs, platform) and give you some insight as to why you aren't selling.
THE LITTLE THINGS: You probably have a million little questions that might take you weeks to find the answers to in some of the larger Facebook Groups out there for authors. Your time with me is a great time to ask them. If I don't know the answer, then I'll tell you I don't and more importantly — I'll be sure to find out the answer for you:) I'm curious like that.
What I Can't Help You With
ADS: While I do use AMS and Facebook ads in my business, I am NOT an expert. There are more qualified people out there who can help you learn ads (and I'll share my resources during our consult if you want them).
KU MASTERY: While I do currently have some translation titles in KU, I am not comfortable teaching KU exclusivity. There are some strategies to succeeding in KU long term that I have not mastered or choose to learn. There are many other places online where you can find this sort of information.
DONE FOR YOU SERVICES: I will not read, proofread, or edit your book. I will not write your ad copy or your blurb. I cannot book your promo or set up your newsletter for you. I won't build your website, design graphics or create your book cover.
TRADITIONAL PUBLISHING: I tried that route once and it didn't work out for me.
PUBLICITY: I cannot offer you any help with publicity of your book.
$ GUARANTEES: I cannot guarantee you that you will make a certain amount of money after a consultation with me. The only guarantee I can give you is that I'll show up and answer your publishing questions to the best of my ability.
INTRODUCTIONS: I cannot introduce you to any of my author friends via email or social media. Yes, people have actually asked me to do that.
FAQ
How long are the consultations with you, Lisa? Our consultation will be 60 minutes long via ZOOM.
What is the cost of the consultation? I charge a flat fee of $99 for our one-hour session via PAYPAL.
Do you take payment plans? At this time, I do not offer payment plans but may in the future.
Do you take every client who applies? Unfortunately, no, because not everyone will be a good fit and I want you to get good value for your hard earn $.
If I pay you extra, will you help me with one of those done for you services you say you don't do? Sorry, but no. I just don't have the time. I need to write my books too:)
Whew, that was a lot!
All right, so you've made it to the end. I think that means that you're pretty serious about moving your writing and publishing biz forward. Awesome! The next step is to fill out my interest form and I'll promptly be in contact with you to discuss your session.
FILL OUT THE INTEREST FORM HERE
xoxo,
Lisa