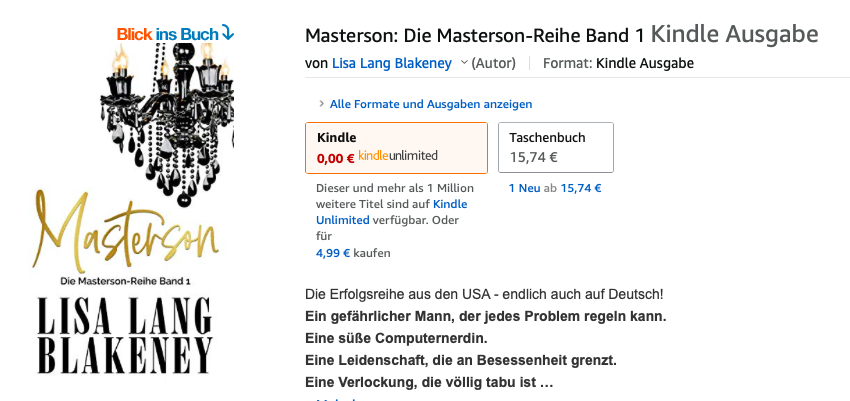 I'm so excited to announce that my bestselling series, The Masterson Series, has been translated into German and is available for sale and in Kindle Unlimited in that market.
I want to send a big thank you to my translator and team of beta readers who helped make this happen. Words are like water and I want to fill as many cups as I can!
Download Masterson (Book 1) Here
*Please note that if you are visiting from the US, Amazon will only show you the paperback and not the ebook version (not really sure why).
***
Ich bin so aufgeregt zu verkünden, dass meine Bestseller-Serie, The Masterson Series, ins Deutsche übersetzt wurde und in diesem Markt zum Verkauf und in Kindle Unlimited erhältlich ist.
Ich möchte ein großes Dankeschön an meinen Übersetzer und mein Team von Beta-Lesern schicken, die mir geholfen haben, dies zu ermöglichen. Worte sind wie Wasser und ich möchte so viele Tassen füllen, wie ich kann!
*Bitte beachte, dass, wenn du aus den USA kommst, Amazon dir nur die Paperback- und nicht die Ebook-Version zeigt (ich weiß nicht genau, warum).