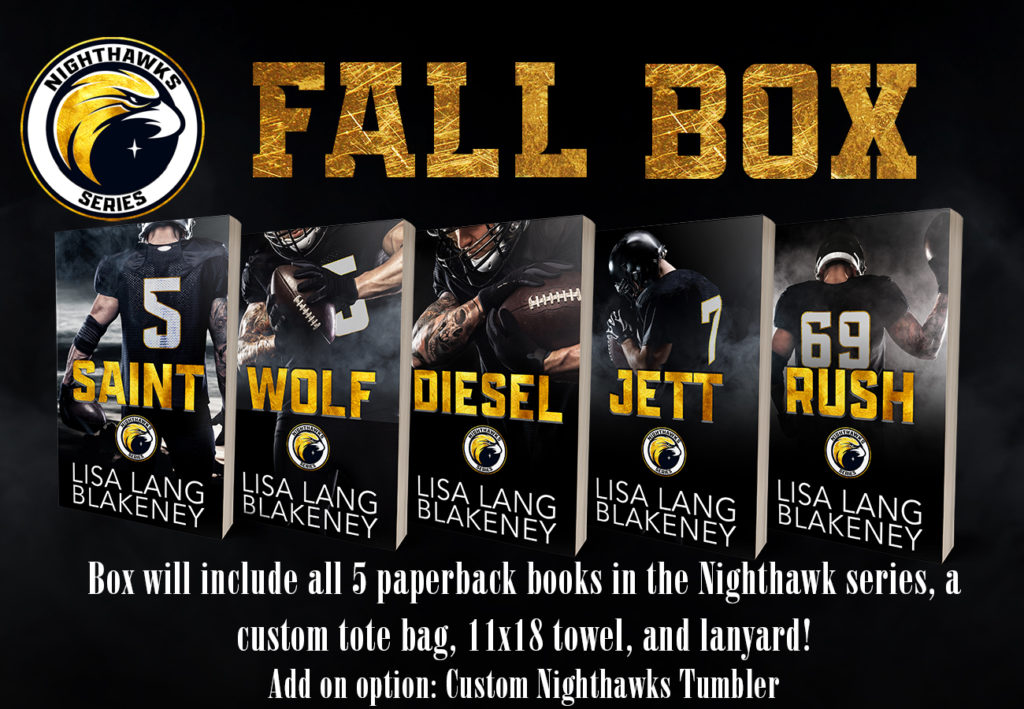 I don't know about you, but I love getting boxes in the mail especially when they contain books:) That's why I'm pleased to announce that I'm now offering a reader lovers BIG gift box. I will offer one per season, so I'm starting with the Nighthawks this fall.
In this box you will receive: a full 5 book set of SIGNED Nighthawk paperbacks (the entire series) and several premium swag items including a custom tote bag, a team towel, and a Nighthawks lanyard! Ooh-wee! I'm excited.
For every box, I will offer preorder pricing and optional affordable payment plans. Want to learn more? Visit the link below for more information and to order. Preorder pricing ends September 30th.
CLICK HERE for more info: https://forms.gle/kS1Qj3HMb6gWnxtJA